Garage Door Opener Repair
Garage Door Opener Repair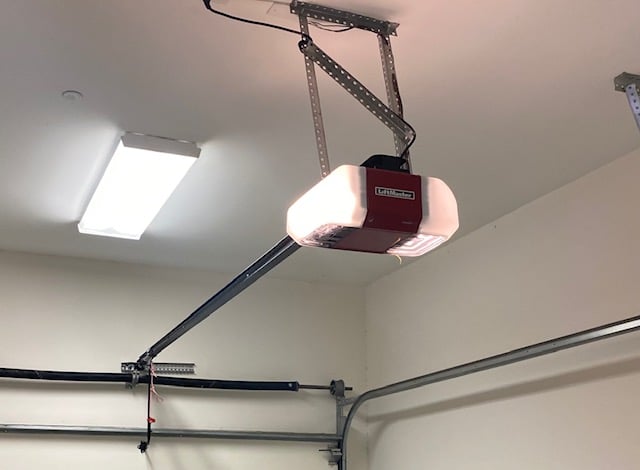 You should be able to open or close your garage door with no issue at all. That's part of how smooth and easy your garage door should function and what it's designed for. And that's also part of the reliability of garage doors, which homeowners have to be able to count on for years. But if you start having difficulties with opening or closing your garage door, then there could be a problem with the garage door opener.
There's just no way you could afford to have your garage door opener broken if that is indeed the case. You simply rely on it too much and if you can't open or close it easily at all, then think of the amount of time that will be wasted as well as the stress that you would feel. There's just no way to justify that and besides, it could to even more problems with your garage door if you don't get it fixed as soon as you could.
You will have to call on the best garage door company in the city for help. If you happen to live in Richmond, Texas, or someplace near, that company is us at First Call Garage Doors. We have qualified technicians who are experts in handling every possible type of garage door opener problem, so you would have to do it yourself and risk injuries or making the problem even worse.
With our years of experience and unmatched skill level, we're able to tell the problem quickly. No need to waste any time in diagnosing the problem since we can identify them right away. But just to give you a good idea of  some of the most common problems encountered with garage door openers, here is a list of a few of them:
The garage door isn't opening or closing properly
The garage door isn't opening or closing all the way
The motor is running but the garage door is not moving at all
You can't operate the garage door using the wall switch
The opener isn't able to open or close the garage door
We are known for our customer service at First Call Garage Doors and rightfully so since we truly place an emphasis on that. We know the challenges of using a garage door that has multiple issues and we know that it's no fun at all. So for almost a decade now, we have been the top garage door company in Richmond, while also serving other cities such as Houston, Sular Land, and more.
Worked with twice. Once for repair, once for a full door replacement. Note that it was an original 25-30 year old door and the replacement was years after the repair on a different part. Both times they were great. They were very responsive and easy to work with - even on a renta house where I wouldn't be there myself so there are 2 different people to work with. They gave me my options and costs and completed the work and it all looks great. I would use again and suggest to a friend.
David Chernosky
2022-03-16
This is a first class operation. Nobody was able to get me the garage doors I needed. They not only had them in stock but came out the same day to take measurements and then was back two days later doing the install. The two guys that did the work were phenomenal. Highly recommend First Call Garage Doors
Bernie Kleiner
2021-11-04
First Call Garage Doors is one of the most professional contracting companies I've ever dealt with. From the first call for an estimate to completion of the installation of the replacement door, it was a great experience. The rep that made the estimate was prompt and courteous. He was at the house within an hour of our call, explained everything that could be done to make the door operate better, and provided a cost for both the repairs and a replacement. The tech was out the next day, even showing up early. He replaced the door in roughly two hours, and it is a big improvement over the old door. Better rollers, heavier gage metal, heavy-duty springs and two horizontal braces. I strongly recommend using them for any garage door needs.
This morning I had to call because I couldn't get my garage door to go all the way up after I heard it make a loud noise. (installed originally by home builder) I was already so frustrated cause it was a busy day for me & this was the last thing I needed. But Michael got me scheduled ASAP! Tony came out & fixed everything & had it done the same day! He called when he was on his way. Showed up in perfect time. He informed me of the problem I had as well as with a solution. Super sweet guy! I honestly can't say one bad thing about this company. I've had a lot of people come out to do work on my house & this has been by far the best experience. They set themselves apart in the best way!
I had my garage door replaced last Saturday and they did a great job! I called several times to ask questions and everyone was very nice and knowledgeable. The installer was on time and very professional. He did a great job and cleaned up after he was done. Thanks for the great service. I will use them when I'm ready for a new opener. I highly recommend!
My garage door needs to be changed. We call 10 different companies to get an accurate estimate since our garage door is special order. Not only, First Call Garage Doors came in with the best quote, but the Owner Mike was awesome. On our first meeting, he takes time to explain everything clearly. He has a great attitude, he loves what he does and really care about his customer. He provides quality work and will go the extra mile to make sure you are happy. This is an example on how a successful small business should be run. We need to promote Good Business with Good People. Thank you Mike!
Thomas Cherukara Jr.
2019-09-21
First Call Garage Doors have been nothing but outstanding with both encounters I have had with them! Mike provides quality service and work. His prices are competitive, has a great attitude, and communicates the scope of service clearly. He goes the extra mile to make sure you are satisfied, and provided the service needed in a timely manner. You won't regret doing business with them.
Excellent Service! I recently had an awful experience with another garage door company "Vintage Garage Doors" whose fast talking tech overcharged us for repairs that took him over 5 hours to complete. Also, after only 1 1/2 months our garage door stopped opening completely. However, First Call Garage Door totally redeemed our confidence in garage door companies! They also had reasonable prices because Vintage Garage Doors Tech quoted us $350 more for the installation of the same Lift Master opener. First Calls Tech Samuel was very quick, professional and efficient. He installed our new Lift Master garage door opener and bracket within 35 minutes. Finally, My husband often compliment my locating this company and how he loves how quiet the opener sounds. We will certainly refer First Call Garage to our family and friends!